2022 International Conference on Self-piloting and UAV Technology (ICSUT 2022) 【2022年自动驾驶与无人机技术国际学术会议(ICSUT 2022)】will be held on March 25-27, 2022 in Hangzhou, China.
Notice:
Dear scholars, given the pandemic of Covid-19 in various areas in China, the Organizing Committee has carefully decided to hold the conference online. We sincerely apologize for any inconvenience caused to you.
ICSUT 2022 will focus on the latest research fields of " Self-piloting " and " UAV Technology ", and provide an international platform for experts, professors, scholars and engineers from universities, scientific research institutes, enterprises and institutions at home and abroad to share professional experience, expand professional networks, exchange new ideas face to face and display research results, and discuss key challenges and research directions in this field, so as to promote the development and application of theories and technologies in this field in universities and enterprises.
Conference General Chair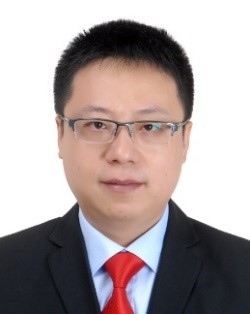 Prof. Wei ShangGuan, Beijing Jiaotong University, China
Keynote Speakers
A.Prof. Lie Guo,Dalian University of Technology,China
Call for papers & Submission Guidelines

This conference will provide an excellent opportunity for everyone involved to learn and discuss about " Self-piloting " and " UAV Technology ". Prospective author are welcome to submit the full manuscript.
Topics of interest for submission include, but are not limited to:
Self-piloting
New developments in autonomous driving perception technology
Autonomous driving fusion perception technology based on vision and lidar
Autonomous driving target detection technology based on deep learning
Application of Graphics and Imageology in Autonomous Driving Navigation and Positioning
Parallel driving technology based on virtual and real interaction
Autonomous driving simulation technology for off-highway scenes,etc.
UAV Technology
UAV networking technology
UAV data link technology
Target recognition and obstacle avoidance
Robust and fault-tolerant flight control technology
UAV cluster system
UAV payload technology, etc.
【More Topics: http://site.ais.cn/www.icsut.net/call_for_paper】

All submitted articles should report original, previously unpublished research results, experimental or theoretical. Articles submitted to the conference should meet these criteria and must not be under consideration for publication elsewhere. Manuscripts should follow the conference template and are subject to both review and editing.
Publication
For full papers submitted to ICSUT 2022, after the peer reviewing process by at least 2-3 experts. All accepted and registered papers will be published in the conference proceedings, which will be submitted to EI Compendex, SCOPUS for indexing.